What Can You Learn from Your SUCCESS?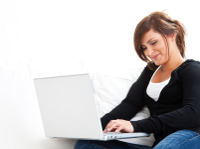 We like to focus on failure. We often tell ourselves that we should learn from our mistakes (and indeed we should), but if we stop there we're not doing ourselves any favors.
You see, while we don't want to repeat our mistakes we definitely DO want to repeat our successes. But we can't do that unless we understand what went right. In this post, I identify five questions you should ask yourself when a writing project goes right.
Did you just finish a good writing project? Well, congratulations! I mean it. Give yourself a huge pat on the back–but don't stop there.
You want this success to become commonplace and not an isolated incident. To make that happen, you need to find out what you did differently that worked. Here are five questions to ask yourself:
How did I find this project? What was the source of this work? Often the seeds of a successful writing project are sewn long before you start work. Looking for a writing project lead in a new place may result in an entirely different type of client.
Did the negotiation process for this project go better than usual? If so, how? Negotiations are critical for writing projects. If you compromise your values and needs as a writer, the final project is often less than your best work.
Did I change my usual contract or written agreement? If so, how? One of the biggest mistakes new freelance writers make is not establishing a complete written agreement with the client. If something is left out rest assured that it will go wrong.
Was there enough time to do the job? Rush jobs are not only inconvenient, they often lead to miscommunication, mistakes, and other project problems.
How was the communication on this project? Did I try something different? Miscommunication can sink a project. Even though, as writers, we are communication specialists we are still vulnerable to communication problems. Be careful and make sure both sides are communicating.
Once you know what went right with your project, you can take steps to make it a part of your regular writing project process.
Oh, and by the way, you just did a great job on a freelance writing project. Remember to add it to your portfolio and/or ask the client for a testimonial.
Source
http://www.writingthoughts.com/?p=1609
Tue, 13 Dec 2011 19:46:35 GMT
Tags: Featured, Writing Tips,
---
Navi Mumbai E-Commerce
|
Anaheim-Santa Ana-Garden Grove E-Commerce
|
St George E-Commerce
|
Northeast Cobb E-Commerce
|
Minneapolis E-Commerce
|
Atlanta E-Commerce
|
Fort Collins E-Commerce
|
Kolkata E-Commerce
|
Walsenburg E-Commerce
|
McKinney E-Commerce
|
Featured
---
By Jennifer Mattern As a freelance writer your portfolio is a valuable marketing tool. But if you're new to freelancing you may not have professional portfolio pieces you can show off. That's okay! There are other ways to build samples of your
"Oh no they didn't!" But sadly, yes they did. Once again I've run across someone who thinks that simply because they own a word processor and can type they can write their own web copy–even though they have no writing experie
So, you've decided to create a blog post. Or perhaps, you want to publish an article on an Internet magazine. Whatever it is, you will probably want to promote your piece through social media. If what you are writing is going end up online, pay atte
Writing Tips
---
Freelance writing is a great way to make a living if you love to write. You get to spend all day putting words together, and if you're good, you get paid for it. For word lovers, what's not to love? There's more to freelance writing tha
---
Need Freelance Writer Market? Check out our member profiles:
Fort Collins
St George
Steven Lee
From direct-marketing to corporate communications, and everything in between, Steve has done it all. He wants to help you look your very best! Put Steve's twenty years of experience to work for you!
St George, Utah US
Northeast Cobb
MarketingRT
Integrated, High Yield, Marketing Tailored to Your Business Needs MarketingRT an interactive and online marketing company. REAL TIME marketing experiences, enhanced by services.
Northeast Cobb, Georgia US
Kolkata
Credence BPO Pvt Ltd
An ISO 9001:2008 certified and STPI registered company based in India, with offices in UK and USA. Our Services: Web Development, Design, Content & Article Writing, SEO, SEM, SMM, Native English.
Kolkata, West Bengal IN
Walsenburg
Goldenwebweaver
Experience of this writer includes technical descriptions of testing procedures for testing of parts received in shipping. Non-fiction political commentary, and published in newspapers.
Walsenburg, Colorado US
Navi Mumbai
Minneapolis
Atlanta
Reminder: #wclw chat today on breaking into new markets
Meet up at 10 a.m. Pacific to discuss how freelance writers can LOI, pitch and network their way int
---
Good reads for Dec. 21: 'Snow Fall' and the future of digital storytelling
The New York Times' ambitious recounting of a deadly avalanche is the new pinnacle of interactive
---
Insulate Yourself From Bad Freelance Clients
Do you ever land bad freelance writing clients? Maybe they're too needy. Maybe they don'
---
Forum Marketing 101: Getting "Easy" Jobs
It's not exactly old news – I believe Jenn even has an entire ebook on the concept – but the best ma
---
50 Questions to Ask Yourself after 6 Months of Freelancing
It's a well-known fact that most freelancers don't get performance reviews. For one thin
---
Article Tags
Freelance Writer Market Articles