Do Freelance Writers Need a Google+ Business Page?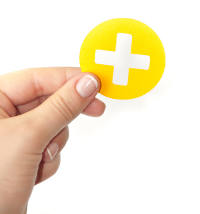 Yesterday, I created a Google+ page for this blog and then I created one for my freelance writing business. The whole process took less than ten minutes–but right now, they are only shells. It will take some work to add content and value.
If I could do it that quickly, you could too. But should you?
So, do freelance writers need a business pages? I'll examine that issue from the freelance writing perspective in this post.

3 Reasons Why Freelance Writers May Want a Google+ Business Page
There are some definite reasons why freelancers may wish to create a business page using Google+. Here are some of them:
Visibility. Getting business is partially about being easy to find. Google+ business pages provide another way for prospects to find you and there may be search engine benefits as well.
It's Google. Let's face it, Google is a large powerful company. Since joining the social media fray last summer it has positioned itself (along with Facebook, Twitter, and LinkedIn) as one of the leading social media companies and it's likely to be around for a while.
Integration with other Google products. Google+ is designed to integrate with other Google tools and will likely include even more tools and options in the future.
3 Reasons Why They May Not
Here are some reasons why you may not want a Google+ business page for your freelance writing business:
Time to maintain. Let's face it, it takes time to maintain an active social media presence and Google+ adds one more thing to do to an already busy social media schedule.
Possible glitches. Google+ business pages are very new. It's unknown as to whether or not there will be any glitches. Also, Google will likely be adding additional features in the future, but again, it's not certain what these features will be.
How much do you want Google+ to know? I've seen several comments online from folks who don't want Google+ to have additional information about them. (Be sure to review the privacy setting if this is your concern.)
Obviously, the concerns weren't great enough to keep me from creating a Google+ business page myself, but they may be enough for other freelancers.
A Few Other Resources
It seems like many bloggers are rushing out Google+ posts. Here are a few of the most helpful:
Do you have a Google+ page for your writing business? Do you think you'll be getting one?
Source
http://www.writingthoughts.com/?p=1559
Tue, 08 Nov 2011 23:34:25 GMT
Tags: Business Pages, Featured, Google+, Marketing, social-media, Web Content,
---
Fort Collins E-Commerce
|
Navi Mumbai E-Commerce
|
Northeast Cobb E-Commerce
|
Kolkata E-Commerce
|
St George E-Commerce
|
McKinney E-Commerce
|
Minneapolis E-Commerce
|
Gilbert E-Commerce
|
Atlanta E-Commerce
|
Walsenburg E-Commerce
|
Business Pages
---
Featured
---
By Jennifer Mattern As a freelance writer your portfolio is a valuable marketing tool. But if you're new to freelancing you may not have professional portfolio pieces you can show off. That's okay! There are other ways to build samples of your
"Oh no they didn't!" But sadly, yes they did. Once again I've run across someone who thinks that simply because they own a word processor and can type they can write their own web copy–even though they have no writing experie
So, you've decided to create a blog post. Or perhaps, you want to publish an article on an Internet magazine. Whatever it is, you will probably want to promote your piece through social media. If what you are writing is going end up online, pay atte
Google+
---
Tweet Are rapid-fire social media changes making you tired? If you're like me, you wish the big social media platforms (Facebook, Google+, LinkedIn, and Twitter) would stop changing things. Of course, they won't because they'r
---
Need Freelance Writer Market? Check out our member profiles:
Northeast Cobb
MarketingRT
Integrated, High Yield, Marketing Tailored to Your Business Needs MarketingRT an interactive and online marketing company. REAL TIME marketing experiences, enhanced by services.
Northeast Cobb, Georgia US
Kolkata
Credence BPO Pvt Ltd
An ISO 9001:2008 certified and STPI registered company based in India, with offices in UK and USA. Our Services: Web Development, Design, Content & Article Writing, SEO, SEM, SMM, Native English.
Kolkata, West Bengal IN
Minneapolis
Atlanta
Minneapolis
Cynthia Sowden
Need an ad, a brochure, a video script, a feature article or web content? I give you creative copy, fast turnaround, and exceptional service. Writing, editing, proofreading at below-agency prices.
Minneapolis, Minnesota US
Gilbert
Anaheim-santa Ana-garden Grove
Kolkata
Is Freelance Writing Wasting Your Time?
I was browsing through a popular working mom forum recently and found a popular thread that was both
---
There's Only One Key To A Successful Freelance Writing Marketing Plan – Breaking In 2
Sometimes I abosolutely despair over the confusion that seems to exist around the word marketing. Wr
---
7 tips for turning down freelance work (the right way)
If you're self-employed, saying no to new projects can be hard. These tips from writer Kate Harol
---
Why Use Pen Names if Not For Privacy?
You know me as Jennifer Mattern. That's my "real" name, or at least it was before
---
Secrets With Comments
Ali Luke who writes about writing at Aliveventures post called Eight Secrets Which Writers Won't Tel
---
Article Tags
Freelance Writer Market Articles