Are You a Careless Writer?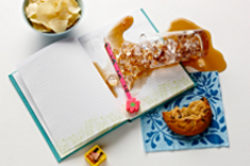 If you've been following along for the past few weeks, you may have noticed that I've been listing the characteristics of a successful writer.
We started with how approachable you are as a writer, moved on to your visibility, and today we're talking about the importance of being careful.
Why is being careful important to your freelance writing career?
The answer is simple. If you're not being careful as a writer, you're probably not doing your job properly. Plus, no client wants to hire a writer whose sloppy work makes the client look bad.
Here are three careless mistakes that freelance writers make:
Following instructions. It's important to follow a client's directions. If you don't understand or or if you disagree with a particular instruction, it's time to contact your client for a clarification. However, in my experience, instructions are usually overlooked because of carelessness on the writer's part and not because of communication difficulties.
Not researching a topic thoroughly. One of the quickest ways to get a bad reputation as a writer is to share information that is just flat out wrong. If you're not an expert on a particular topic, be sure to do enough homework to make your material helpful and accurate. Inaccurate material reflects badly on both you and on your client.
Making typos and spelling errors. Typos and spelling errors make both you and your client look unprofessional. While you may not be able to afford to hire a professional proofreader, you can at least take reasonable measures to make sure that your copy is relatively free from mistakes.
The funny thing about being a careless writer is that many clients won't tell you that this is what lost you the job. You just won't get the job (or the repeat business) and you probably won't even know why. But, if you recognized yourself in the list above, then it may be time to take a good hard look at your writing to determine whether you are being too careless.
What other careless mistakes do freelance writers make (and how do you keep from making them)?
Source
http://www.writingthoughts.com/?p=1531
Tue, 11 Oct 2011 18:56:19 GMT
Tags: careful, careless writer, editing, Featured, proofreading, research, Writing Tips,
---
Navi Mumbai E-Commerce
|
Fort Collins E-Commerce
|
St George E-Commerce
|
Northeast Cobb E-Commerce
|
Kolkata E-Commerce
|
Anaheim-Santa Ana-Garden Grove E-Commerce
|
Atlanta E-Commerce
|
Minneapolis E-Commerce
|
Gilbert E-Commerce
|
McKinney E-Commerce
|
careful
---
We freelancers seem obsessed with speed. There are many articles out there to instruct us on how to get more…
careless writer
---
editing
---
Tweet Working according to a style guide can save both you and your client time and money. When I worked as a writer in the corporate world, each company had their own style guide. The style guide listed the writing rules that a particular com
Tweet The word "editor" is used by companies in two very different ways. As a freelancer, you need to understand what it means to be asked to be an editor. If your client is not clear about your editing responsibilities, ask. Fortun
---
Need Freelance Writer Market? Check out our member profiles:
Navi Mumbai
Northeast Cobb
MarketingRT
Integrated, High Yield, Marketing Tailored to Your Business Needs MarketingRT an interactive and online marketing company. REAL TIME marketing experiences, enhanced by services.
Northeast Cobb, Georgia US
Anaheim-santa Ana-garden Grove
St George
Steven Lee
From direct-marketing to corporate communications, and everything in between, Steve has done it all. He wants to help you look your very best! Put Steve's twenty years of experience to work for you!
St George, Utah US
Mckinney
thawriter.biz
I write for the very reason I breathe. From journalism, PR and online content, to fiction/non-fiction, creative and ghostwriting, I produce effective messaging that sells!
McKinney, Texas US
Kolkata
Fort Collins
Minneapolis
How Should Freelancers Find Work?
We live in the age of the freelancer, with some sources saying that as many as 1/3 of all U.S.…
---
The Financial Side of Becoming a Freelance Writer
Did you start 2012 with the goal of becoming a full-time freelance writer? For many people, the writ
---
Freelancers: Fix Your Communication Errors Now
If you're a freelancer with excellent communication skills, then you're ahead of the pac
---
7 Steps to Leaving Your Corporate Job
So, you want to leave your corporate job and become a freelancer, but you just can't seem to g
---
When Working Conditions Are Never Right
There are those among us who can only work when the conditions are just right. They must have the ri
---
Article Tags
Freelance Writer Market Articles