Google+ and Freelance Writing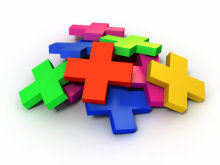 For the past few days, I've been using Google+, which (in case you haven't been following the tech news) is Google's much anticipated entry into social media.
I'd never call myself a social media expert, but I do use social media as a tool to help market my freelance writing business and share my Blogging efforts. So, when Google+ became available to me I decided to take a look.

This post contains my first impressions and in particular my thoughts on how freelance writers may be affected.
The Google+ Learning Curve
In my opinion, the type of learning curve writers will experience learning Google+ depends partially on whether or not they have some prior social media experience. Experienced social media users will find the basics of the tool fairly easy to pick up (although there are some features that may not be obvious at first).
In fact, if you've used social media before you'll probably find yourself making a running comparison as you discover the features of Google+. I know I kept a running list in my head of similarities and differences between Google's social media tool and other tools I've used.
For first time social media users who are starting on social media with Google+, the learning curve may be steeper. Of course, this steeper curve would exist for any social media tool if the user was brand new to social media, but I think it's particularly true for the Google+ tool since many of the features are improvements to tasks most of us already perform in social media.
The New Social Media Scene
For some time, there have been three major social media tools that freelance writers had to focus on if they wanted to effectively market themselves or their freelancing business:
That's not to say that other tools aren't useful and shouldn't be used. There are many other social media tools that can offer specific advantages for certain writers in certain situations. However, if a writer had a strong presence on the "Big 3″ listed above, they could almost be assured of meeting a healthy percentage of their social media marketing needs.
I can see Google+ changing this formula. For now, it's too early to tell whether Google+ will change the "Big 3″ social media tools to the "Big 4″ or if it will take one (or more) tools out of the equation. I think writers would be well-served to learn all they can about Google+ and opt in at their earliest convenience.
Of Particular Concern for Writers
I see three other areas that may change for writers because of Google+:
All-in-one platform–Google+ has the potential to become an all-in-one tool for writers since it can combine social networking with business tools such as email and Google documents. And don't forget that it's owned by the biggest search engine company out there. The real question is: do we really want to combine all of these functions into a single platform? (It seems an awful lot like putting all your eggs in one basket to me…)
SEO copywriting specialists–Freelance writers who specialize in producing copy designed to work around the search engine algorithms will ultimately find themselves further impacted by Google+. Of course, the Panda update eliminated some poor content problems, but now social media users themselves will have the opportunity to "vote" on the value of content and ultimately impact search engine rankings. In the future, this may well make SEO copywriting obsolete.
Possible improvements to privacy concerns–With its Circles feature, Google+ has directly tackled one of the biggest concerns that many freelance writers (and others) have about some social media tools. Most writers worry about sharing the same information with their family and their clients. The Circles feature eliminates that worry. In Google+ all contacts can be assigned to one or more Circles. You decide which Circles get to see which content.
Other Resources
This post is based on my preliminary opinions. I may not be a social media expert, but I can share some additional links with Google+ information from those who are. Here are some posts about Google+ that I found helpful:
Of course, new Google+ posts are popping up almost every hour. So by the time that you read this there may be even better resources online. If so, feel free to share them.
What Do You Think?
Does Google+ make a difference for freelance writers? Will you use Google+ ? Share your thoughts.
Source
http://www.writingthoughts.com/?p=1402
Tue, 05 Jul 2011 20:04:08 GMT
Tags: Featured, Google Plus, Social Networking, social-media, Web Content, Writing Tips,
---
Gilbert E-Commerce
|
Minneapolis E-Commerce
|
McKinney E-Commerce
|
Anaheim-Santa Ana-Garden Grove E-Commerce
|
Fort Collins E-Commerce
|
Atlanta E-Commerce
|
St George E-Commerce
|
Northeast Cobb E-Commerce
|
Navi Mumbai E-Commerce
|
Kolkata E-Commerce
|
Featured
---
By Jennifer Mattern As a freelance writer your portfolio is a valuable marketing tool. But if you're new to freelancing you may not have professional portfolio pieces you can show off. That's okay! There are other ways to build samples of your
"Oh no they didn't!" But sadly, yes they did. Once again I've run across someone who thinks that simply because they own a word processor and can type they can write their own web copy–even though they have no writing experie
So, you've decided to create a blog post. Or perhaps, you want to publish an article on an Internet magazine. Whatever it is, you will probably want to promote your piece through social media. If what you are writing is going end up online, pay atte
Google Plus
---
Tweet Are rapid-fire social media changes making you tired? If you're like me, you wish the big social media platforms (Facebook, Google+, LinkedIn, and Twitter) would stop changing things. Of course, they won't because they'r
Social Networking
---
---
Need Freelance Writer Market? Check out our member profiles:
Fort Collins
Minneapolis
Mckinney
thawriter.biz
I write for the very reason I breathe. From journalism, PR and online content, to fiction/non-fiction, creative and ghostwriting, I produce effective messaging that sells!
McKinney, Texas US
Atlanta
Minneapolis
Cynthia Sowden
Need an ad, a brochure, a video script, a feature article or web content? I give you creative copy, fast turnaround, and exceptional service. Writing, editing, proofreading at below-agency prices.
Minneapolis, Minnesota US
St George
Steven Lee
From direct-marketing to corporate communications, and everything in between, Steve has done it all. He wants to help you look your very best! Put Steve's twenty years of experience to work for you!
St George, Utah US
Kolkata
Northeast Cobb
MarketingRT
Integrated, High Yield, Marketing Tailored to Your Business Needs MarketingRT an interactive and online marketing company. REAL TIME marketing experiences, enhanced by services.
Northeast Cobb, Georgia US
Are you making these Cold Calling Mistakes?
A few weeks back, I showed everybody how to become more comfortable with cold calling. I strongly be
---
Dreams do come true, and one of mine did today
The story behind my first ever piece for the Wall Street Journal, which appears today, and some take
---
Freelancers: How to Get Started Without Getting Exploited
By: Philippa Willitts Starting out in freelance writing is an exciting time. Dreams of typing all da
---
FAQ: What Voice Should I Use?
Tweet Clients are often confused about voice. I often get the question "what voice should I us
---
Get Your Workday Together Winners Announced
One of the most frustrating things a freelance writer (or any freelancer can face) is ending their w
---
Article Tags
Freelance Writer Market Articles