Why Accountability Is Important for Freelance Writers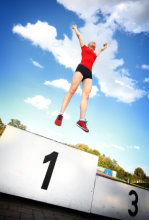 What holds freelance writers (and especially new writers) back?
It's a fact that many new writers do not live up to their potential as a writer. Even experienced writers sometimes fail to meet their true potential. (Of course, few writers want to admit this fact, let alone discuss it.)
Writers not living up to their potential is a serious problem. It's a problem that can derail a freelancing career. Fortunately, it's also a problem with a solution.
I'm convinced that the answer to this problem is accountability.

You see, when you start out as a writer it's just too easy to:
Quit.
Settle for less than you can accomplish.
Tell yourself you don't feel like writing today.
Convince yourself that your writing isn't good enough.
I'm very familiar with all of the excuses that we writers make for ourselves. Sadly, as freelancers, there is often no one there to encourage us or challenge us when we need it. For many writers, when there's no accountability they accomplish much less as a writer than they are capable of doing.
If you can relate to these problems, then you know what I am talking about.
A Solution to No Accountability
So, what's a freelance writer to do if he or she suspects that they have fallen prey to their own excuses? How can a writer overcome the problem of not having to answer to anyone? How can they live up to their true potential as a writer?
One easy answer to these problems is to choose to become accountable to someone else. Select someone (or a group of someones) to be accountable to. A writing coach, mentor, or peer group, makes an ideal accountability partner. (Believe me, having a second set of eyes review your work really helps!)
While accountability may seem contrary to the "freedom" that we freelance writers enjoy, it really isn't if you choose your accountability partner carefully. Look for someone with writing experience as well as someone who has a personal style that is compatible with your own.
While there are many great writing coaches available on the Internet, I feel that my own coaching program offers a strong advantage to writing and business professionals.
However, even if you don't select my coaching program, I strongly believe in the value of finding a mentor or writing coach to be accountable to. I urge you to find the writing coach who is right for your needs.
Source
http://www.writingthoughts.com/?p=1383
Tue, 21 Jun 2011 22:17:15 GMT
Tags: Accountability, Featured, Mentor, Writing Potential, Writing Tips, writing-coach,
---
Northeast Cobb E-Commerce
|
Fort Collins E-Commerce
|
Navi Mumbai E-Commerce
|
Anaheim-Santa Ana-Garden Grove E-Commerce
|
St George E-Commerce
|
McKinney E-Commerce
|
Gilbert E-Commerce
|
Walsenburg E-Commerce
|
Atlanta E-Commerce
|
Minneapolis E-Commerce
|
Accountability
---
Do you find that you're constantly up against the clock? Is managing your work / life balance an ongoing battle?…
Working as freelance writers, we don't have an employer or supervisor looking over our shoulder to hold us accountable for how we spend our time. Instead that responsibility falls on us. I've always been big on planning and organization to
Featured
---
By Jennifer Mattern As a freelance writer your portfolio is a valuable marketing tool. But if you're new to freelancing you may not have professional portfolio pieces you can show off. That's okay! There are other ways to build samples of your
"Oh no they didn't!" But sadly, yes they did. Once again I've run across someone who thinks that simply because they own a word processor and can type they can write their own web copy–even though they have no writing experie
So, you've decided to create a blog post. Or perhaps, you want to publish an article on an Internet magazine. Whatever it is, you will probably want to promote your piece through social media. If what you are writing is going end up online, pay atte
Mentor
---
---
Need Freelance Writer Market? Check out our member profiles:
Kolkata
Credence BPO Pvt Ltd
An ISO 9001:2008 certified and STPI registered company based in India, with offices in UK and USA. Our Services: Web Development, Design, Content & Article Writing, SEO, SEM, SMM, Native English.
Kolkata, West Bengal IN
St George
Steven Lee
From direct-marketing to corporate communications, and everything in between, Steve has done it all. He wants to help you look your very best! Put Steve's twenty years of experience to work for you!
St George, Utah US
Minneapolis
Walsenburg
Goldenwebweaver
Experience of this writer includes technical descriptions of testing procedures for testing of parts received in shipping. Non-fiction political commentary, and published in newspapers.
Walsenburg, Colorado US
Mckinney
thawriter.biz
I write for the very reason I breathe. From journalism, PR and online content, to fiction/non-fiction, creative and ghostwriting, I produce effective messaging that sells!
McKinney, Texas US
Fort Collins
Minneapolis
Cynthia Sowden
Need an ad, a brochure, a video script, a feature article or web content? I give you creative copy, fast turnaround, and exceptional service. Writing, editing, proofreading at below-agency prices.
Minneapolis, Minnesota US
6 Alternative Jobs for Freelance Writers
The following is a guest post from Corey Freeman. I love writing. It's a great job to have and
---
Freelance Writing Jobs for Beginners: Where to Start
I'm a big fan of query-free freelancing. That means I don't generally pursue freelanc
---
10 Top Tips to Combat Procrastination
Procrastination can be dangerous for a freelancing business. If you put critical tasks off for too l
---
SecondAct.com invites blogathoners to share their second act stories
The popular website for people over 40 invites bloggers in the 2012 WordCount Blogathon to share how
---
Forum Marketing 101: Getting "Easy" Jobs
It's not exactly old news – I believe Jenn even has an entire ebook on the concept – but the best ma
---
Article Tags
Freelance Writer Market Articles